Mapping Landscape Change and Resilience to Monitor Ecosystem Services: An Introductory Workshop on the Landscape Dynamics Assessment Tool (LanDAT)
Location:
National Conservation Training Center, Shepherdstown, WV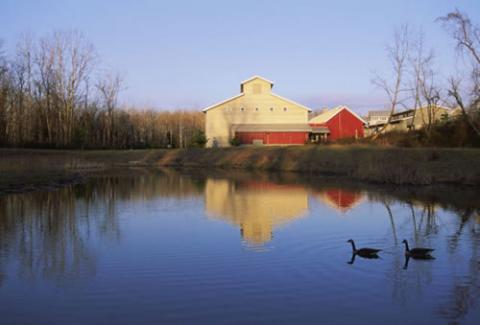 Purpose: An interactive workshop to familiarize attendees with an important new tool for assessing and interpreting landscape change. The workshop will:
Show how LanDAT can be used to map landscape properties that support ecosystem services (e.g., forest carbon storage, wildlife habitat, clean water) in the Appalachian region;
Demonstrate LanDAT's application to local and regional monitoring and planning;
Provide in-depth discussion and exploration of the LanDAT website and data products; and
Present additional Appalachian LCC and Forest Service online resources that can aid natural resource managers and conservation planners in integrating assessments of ecosystem services in their efforts.
LanDAT is an annually-updated set of spatial data products used to visualize broad patterns in vegetation change at landscape scales. Developed by researchers from the U.S. Forest Service, it is designed to help natural resource conservation practitioners monitor and assess impacts on the landscape properties that support ecological services and the benefits they provide to people.
This workshop is targeted for natural resource managers, planners, and/or spatial data analysts—no GIS expertise is required of participants. An overview will introduce core LanDAT data products and the landscape resilience concepts that underpin them. A guided presentation and discussion will familiarize participants with spatial data interpretation, utilizing the LanDAT website and online map viewer developed in collaboration with the University of North Carolina Asheville's National Environmental Modeling and Analysis Center. Case studies will explore analysis of long-term landscape and forest change, implications for ecosystem services, and how data products can be used in monitoring and assessment efforts. A break-out period will allow participants to explore the data products in specific planning and management contexts according to their interests.